I started EasyDivorce in 2007. The previous year I helped a friend with her divorce application. A solicitor was going to cost a minimum of €3,000 that my friend did not have.
All the forms were available for free in the court office, so why not use them?
It wasn't that straightforward. There was no help from the court office. No clear set of instructions. The templates provided were complicated to follow.
It just wasn't easy.
Getting a divorce shouldn't cost a fortune. It shouldn't be challenging to obtain.
I wanted to make getting a divorce accessible and affordable.

So welcome to EasyDivorce. I hope we can help.

Ruth & The EasyDivorce Team
apply now
learn more
Throughout the
Process We Will
Provide phone and email support
Send you text updates and reminders
Provide detailed easy to follow instructions
Make sure you follow all the court rules correctly
Let you know what to expect on the day of your divorce
And then… Congratulate you when your divorce is finalised!

accessible and affordable divorce
Ireland's Divorce Specialists Since 2007.
We have a streamlined process that enables you obtain a divorce without the need for legal representation and as a result save €'000's in legal fees.
industry leaders
We provide the most cost effective DIY Divorce in Ireland while still offering top quality customer service.

Since our inception in 2007, we have prided ourselves on putting our customers first.

We have consistently worked to make our process straightforward and easy, while at the same time saving our customers thousands of euro in legal fees.

Ireland's Divorce Specialists Since 2007.
fast, easy & accommodating
Our secure online application form ensures that we collate your information with the minimum of fuss and in the most accurate way possible.

All the information we need to prepare your documentation is contained within this straightforward application.

Our online facility ensures your divorce will be quick, simple and stress free.

• Secure Online Application
• As Fast as 10 minutes to complete
• Unlimited Customer Care
Secure and Private
EasyDivorce's application form is hosted on formsite.com. This is a secure third party site.

Any of the information you enter here is safe and secure. This means that any information you submit to us is safe and secure.

We strictly adhere to the Code of Conduct under the Data Protection Act. This means we will treat your personal details with total confidentiality and in line with best practice.
100% Guarantee
We provide a 100% guarantee that your divorce will be granted in consensual cases.

This is on the basis that you meet the minimum legal requirements as set out under Irish Law.

If your application is unsuccessful due to the fault of EasyDivorce, we will make any changes requested by the court or judge (without charge), or a refund will be issued.
Years of Experience
EasyDivorce was established in 2007 and now assists 100's of people with their divorce every year.

We have dealt with every type of case – so no matter what your circumstances more than likely we have seen similar before.

No comparable service exists when it comes to collective experience, the sheer number of cases prepared, general divorce preparation knowledge and customer understanding and knowledge.

• Assists hundreds of people every year
• Experience of all types of cases
Cost Competitive
Our fixed fee of €650 in conjunction with top level customer service is unrivalled.

Unlike our competitors we are not here to sell you a pack of documents – we manage your application right up until the day of your divorce. We are available to answer your queries at all times by phone or e-mail:

• Most Cost Effective Solution Available
• Divorce Management Package
• Full e-mail and phone support
google customer reviews
Feedback from customers who used our service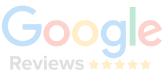 Absolutely delightful service from Easy Divorce.  I dealt with Ruth who was a dream to work with always on the phone when I called and ansawered all queries diligently and professionally.  An excellent company and great value.  Well done.
A.J.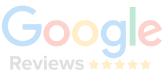 I would highly recommend this service for anyone considering divorce. It is a difficult situation to deal with but Ruth has been highly professional, understanding and helpful throughout the whole process, which was fast and straight forward. This is a great option for those who need legal help with divorce. For me it too 4 months from start to finish.
J.H.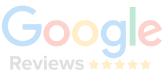 An Excellent service from start to finish.
Ruth helped me through all the paper work and stuck with me till the end. I couldn't recommend and rate this service highly enough.
M.J.O.
read more reviews (75+)