Putting customers first since 2007
What to Expect
EasyDivorce is the simplest and most secure way to manage your divorce online.
print your
documents
PHONE & EMAIL SUPPORT
ACCESS YOUR FILE FROM ANY DEVICE
apply now
About Us
divorce made easy
How it Works
Our streamlined process lets you obtain a divorce without the need for legal representation, saving you hundreds of euro in legal fees.
Step 1
application
Step 2
CONSENT
Step 3
attend court
Step 1
application
SUBMIT APPLICATION TO COURT OFFICE
• Complete our secure online application
• Print and sign the required court forms
• Submit your Divorce Application to the Court by registered post
Step 2
CONSENT
SPOUSAL
CONSENT
• Serve Divorce Application on your Spouse by hand or registered post
• Spouse signs document consenting to the Divorce Application
• You apply for a court date
Step 3
attend court
DIVORCE
FINALISED
• You attend Court on the advised date
• The judge will ask you to confirm details in the application
• Divorce granted
apply now
learn more
google customer reviews
Feedback from customers who have used EasyDivorce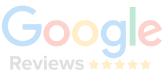 Absolutely delightful service from Easy Divorce.  I dealt with Ruth who was a dream to work with always on the phone when I called and ansawered all queries diligently and professionally.  An excellent company and great value.  Well done.
A.J.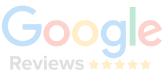 I would highly recommend this service for anyone considering divorce. It is a difficult situation to deal with but Ruth has been highly professional, understanding and helpful throughout the whole process, which was fast and straight forward. This is a great option for those who need legal help with divorce. For me it too 4 months from start to finish.
J.H.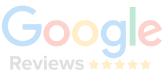 An Excellent service from start to finish.
Ruth helped me through all the paper work and stuck with me till the end. I couldn't recommend and rate this service highly enough.
M.J.O.
read more reviews (75+)

no upfront fee
Pricing
EasyDivorce believes in providing the best service at the most competitive price.
Something that all our clients appreciate is the fact that there is no upfront fee!
divorce, dissolution of civil partnership
€650
fixed cost
full instructions
all required court documents
court hearing information
phone & email support
Pension Adjustment Orders
€150
per pension order
Required in conjunction with Divorce where either party has a pension.
‍
Ensures neither party can claim on the other's pension; or can grant % of their pension to Spouse.
full Instructions
all required court documents
Spread the cost of your divorce over two payments.
apply now
more about pricing